You always have full access to the monitoring of your managed server and can view the data directly in your browser, via your smartphone or an add-on from Firefox / Chrome.
Depending on the monitoring value there are two limit values Warn and Crit. If yours is exceeded, the display changes to orange (Warn) or red (Crit). You can adjust the limits directly in ISPConfig on your managed server..
If the state changes, you will receive a mail after a certain time. You will get the notification if the status changes to OK, Warn or Crit.
Content
Set limit values
Log into ISPConfig on your Managed Server and open the "Tools" in the upper right corner. Under Managed Server on the left side you can set the monitoring.

To adjust the values, select one of the checks and then define the limits. For the mail queue it looks like this:

If there are 20 to 29 mails not yet sent on your server, the status changes to Warning. If 30 or more mails have not yet been sent, the status changes to Critical.
Browser
Just open the URL https://monitor.schaal-it.net for monitoring in your browser and log in with your access data.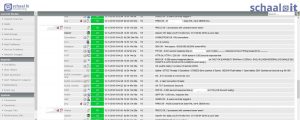 Smartphone APPs
aNag for Android
Grab aNag from the the playstore and start the App.
You can freely choose the name – it only serves to distinguish between different instances.
The other data are:
Instance type: Icinga/Nagios (HTML) 
URL: https://monitor.schaal-it.net/cgi-bin/ 
Username: Your Username  
Password: Your Password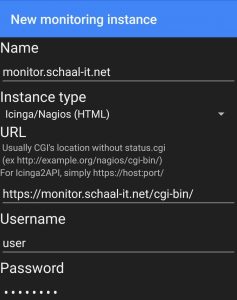 easyNag for iPhone & iPad
You can download and install easyNag here.
You can use the settings for Android for the individual values.
Add-On for Firefox and Chrome
For Firefox you can use the current version of imoin.
imoin
Install the add-on in Firefox via Add-Ons or in Chrome via this Link and set up access:
Version: Nagios Core 4.0.7+
URL: https://monitor.schaal-it.net
Username: Your Username
Password: Your Passwort

https://schaal-it.com/wp-content/uploads/2017/08/ball-457334_1920.jpg
1080
1920
admin
https://schaal-it.com/wp-content/uploads/2017/07/schaal_it_logo2_2_-_800px-300x50.png
admin
2018-11-13 00:00:10
2020-02-06 06:55:11
Monitor your server